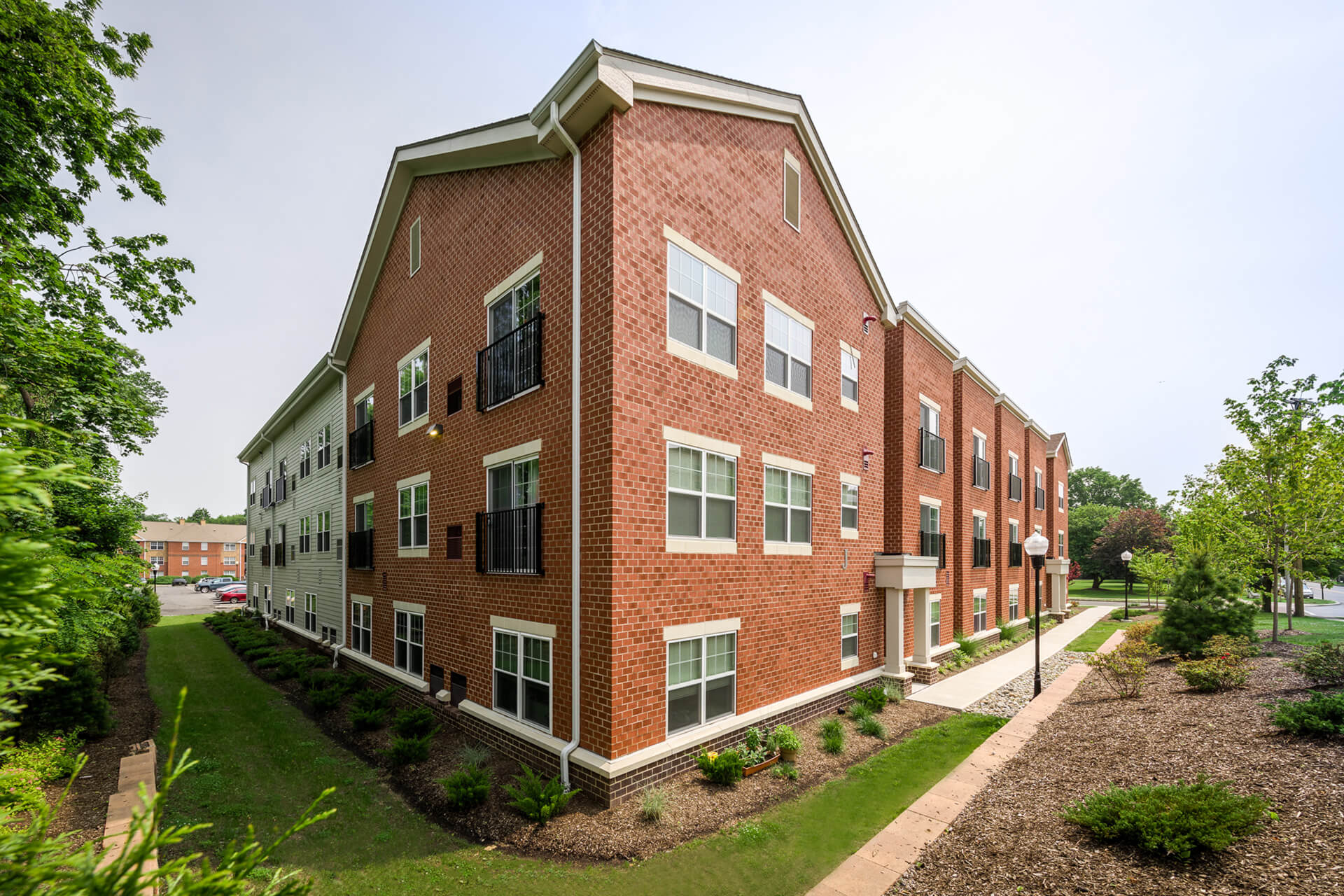 Franklin Village Apartments Atlantic HealthCare Systems
Atlantic Healthcare Systems Investment Corp. engaged the services of Netta Architects to design a new housing complex conveniently located adjacent to Atlantic Health's Morristown Hospital campus in Morristown, NJ.
Occupying over 45,000 square feet, this three-story, the 52-unit building contains a mixture of studio, one and two-bedroom apartments. Within walking distance of the Morristown shopping district and the Morristown Train Station, this modern complex offers on-site laundry rooms and ample parking options. In addition to serving Morristown's staff medical residents, several of the units are dedicated as Ronald McDonald sleep rooms for parents whose children are being treated at the hospital. Ronald McDonald rooms offer a place to rest and regroup moments away from a sick loved one, allowing parents to better communicate with their child's medical team and adhere to complicated treatment plans.