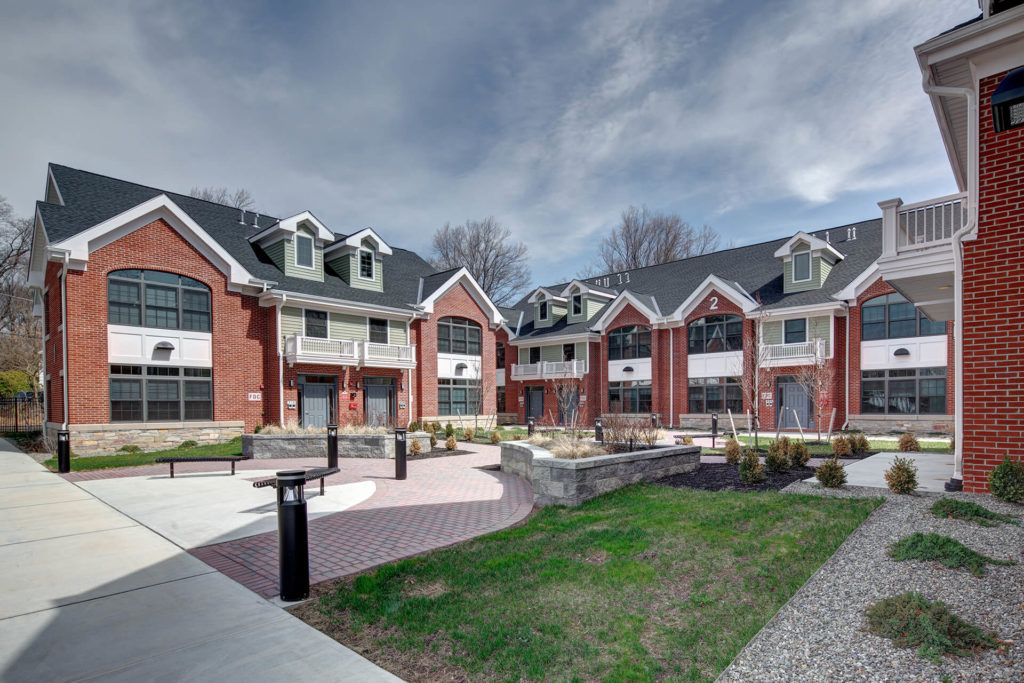 Kean University Faculty Housing
Netta Architects is the architect of record for the two phased faculty housing development located on the East Campus of Kean University.
Phase I of this residential complex consists of three individual buildings with a total of nine, two-family attached townhouses, offering housing options for faculty members seeking an attractive on-campus community.
Each of the 1,170 square foot units have two bedrooms, 1.5 baths and modern up-scale kitchens. The buildings surround a landscaped courtyard and provide a comfortable environment for faculty and their families. The development includes new roadways linking it to the main campus as well as a separate gated campus entrance at the neighboring residential community.