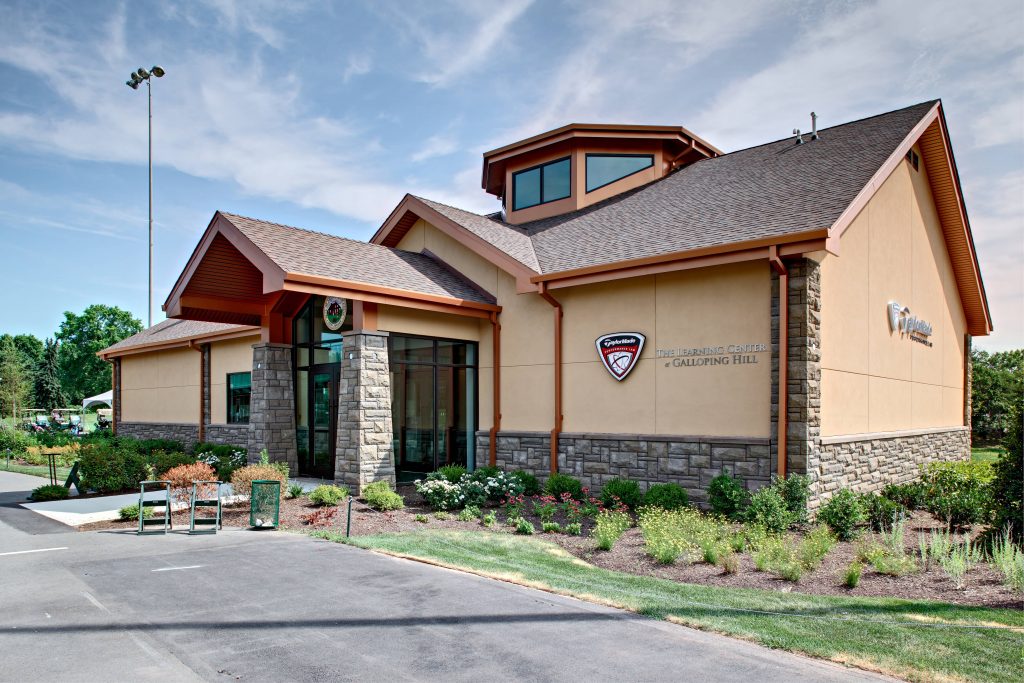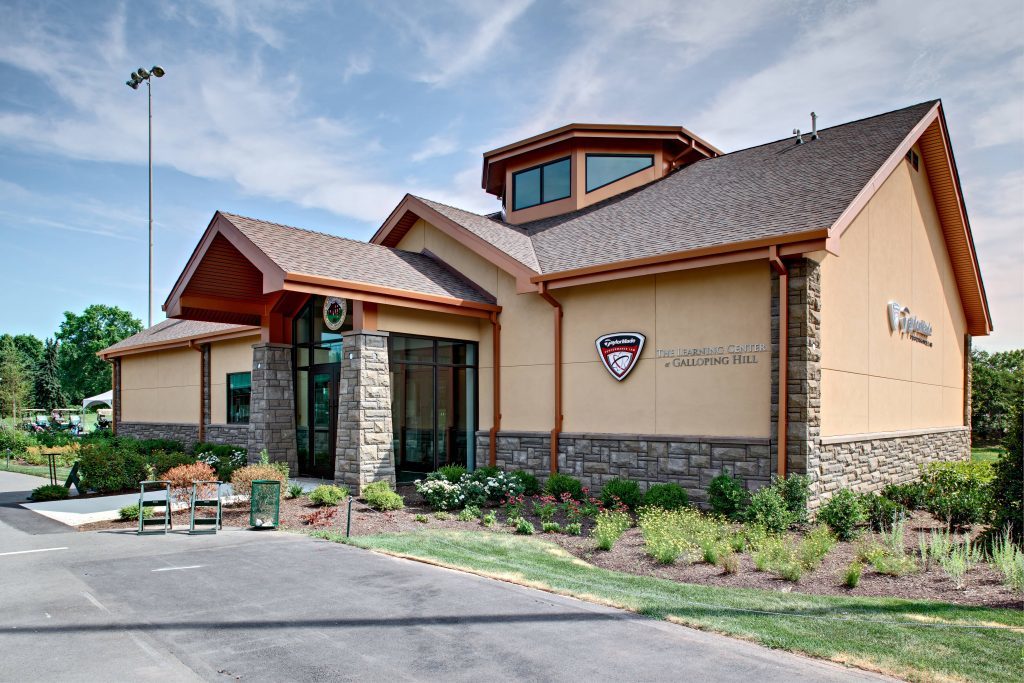 Galloping Hill Learning Center
Complementing the new Clubhouse, the Learning Center at Galloping Hill Golf Course was also designed by Netta Architects.
This new 4,300 square foot facility is home to TaylorMade's Performance Lab which utilizes industry leading technology to custom fit golf clubs to each individual golfer. As one of the only seven performance labs in the United States, the $1.35 million Learning Center at Galloping Hill includes a full service kitchen, grille seating area, two practice rooms for lessons, two fitting labs for an improved game, and a pro shop. This project was designed to receive USGBC LEED® Certification.