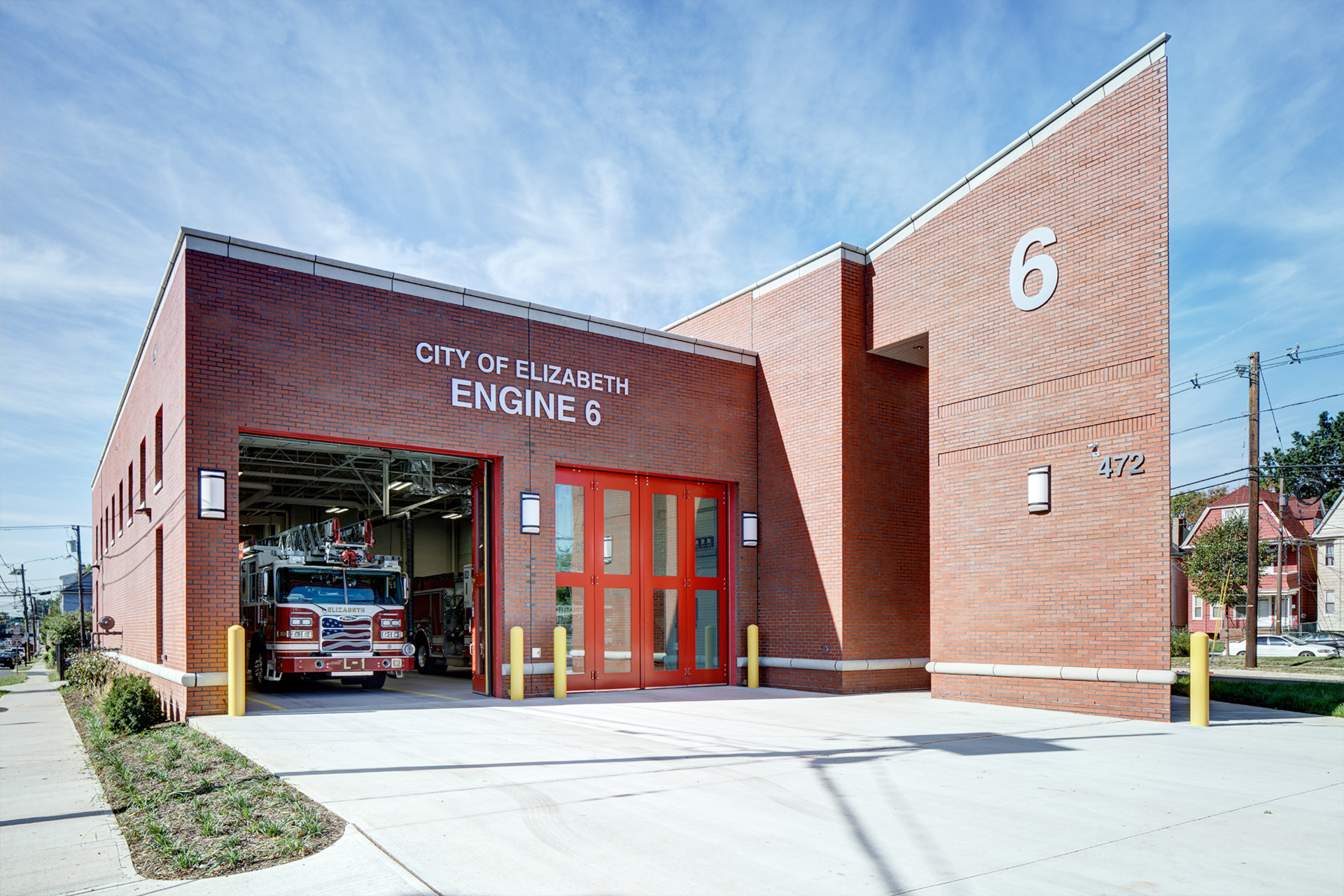 City of Elizabeth Fire House #6
The City of Elizabeth decided to upgrade and renovate their Fire House station for extensive improvements.
Netta Architects was selected by the city to demolish an outdated fire station facility and design a new state-of-the-art combined Fire and EMS Facility. The new 11,000 square foot firehouse is designed as a two-story station building.
The new station was developed with the intention to provide the citizens of Elizabeth the highest level of service possible with the resources available to the Elizabeth Fire Department. To ensure that Elizabeth's vehicles could respond to emergencies quickly and efficiently, the two-story station now includes a basement and the capacity to store three pieces of apparatus and an ambulance within its bays, and contains facilities for both men and women. The incorporation of bi-fold doors to the bay area provide more room for fire trucks and specialized apparatus.
One of Netta's primary objectives is in sustainability. In addition to increasing efficiency and effectiveness, this initiative was designed to incorporate environmentally conscious and cost-saving products to support a greener tomorrow. The project is being considered for LEED Silver thanks to its' impressive sustainability.
The building is also designed with a steel structure and masonry veneer that compliments the surrounding neighborhood ventricular. The project was completed on time and on budget.