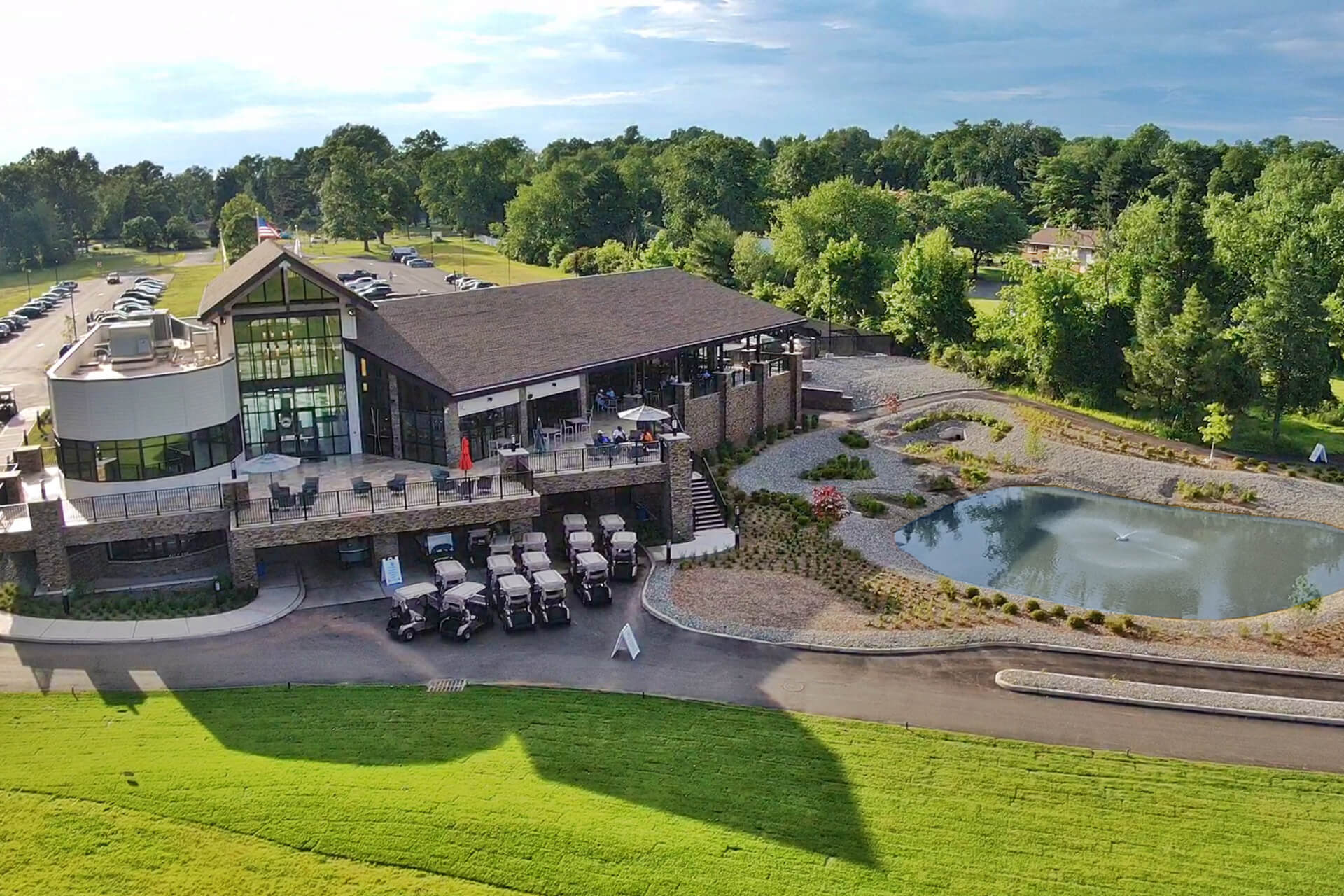 Ashbrook Golf Clubhouse
Netta Architects was selected as the design consultant on the new 21,000 square foot Ashbrook Golf Clubhouse facility in Scotch Plains, NJ.
We incorporated the beautiful scenery when developing the project plans, highlighting the landscape and nearby stream. The project features an elegant central bar and lounge that has full access to the multi-use seasonal terrace, the main dining area, and the kitchen. The building is separated into three zones centered along the arrival access. To the right of the access is the pro/registration and administrative areas while the left zone has dining and lounge areas. The third zone is dedicated to golf cart staging areas connecting to the main facility by a gateway, framing the players' access to the course. The Clubhouse organically compliments the surrounding landscape to bring a natural and vibrant experience inside or out.