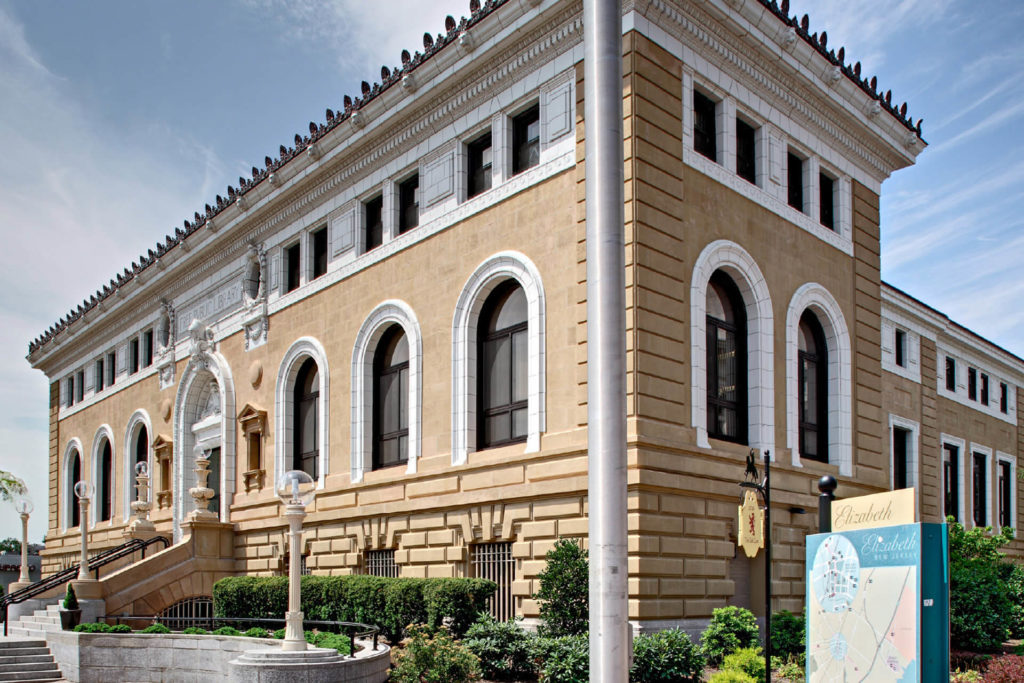 Elizabeth Public Library
Netta Architects was selected by the City of Elizabeth to perform the complete exterior restoration and stabilization of the Elizabeth Public Library Building along with associated interior alterations and finish upgrades to the administration office suites and the lower circulation desk area.
The scope of the exterior restoration included: a new slate roof; exterior limestone and brick veneer replacement; stabilization of the stone veneering system; and new exterior lighting. The administrative office received new ceilings lighting, flooring and wall finishes. All work was performed in strict accordance to the Secretary of the Interiors Standards for the Restoration of Historic Landmarks.