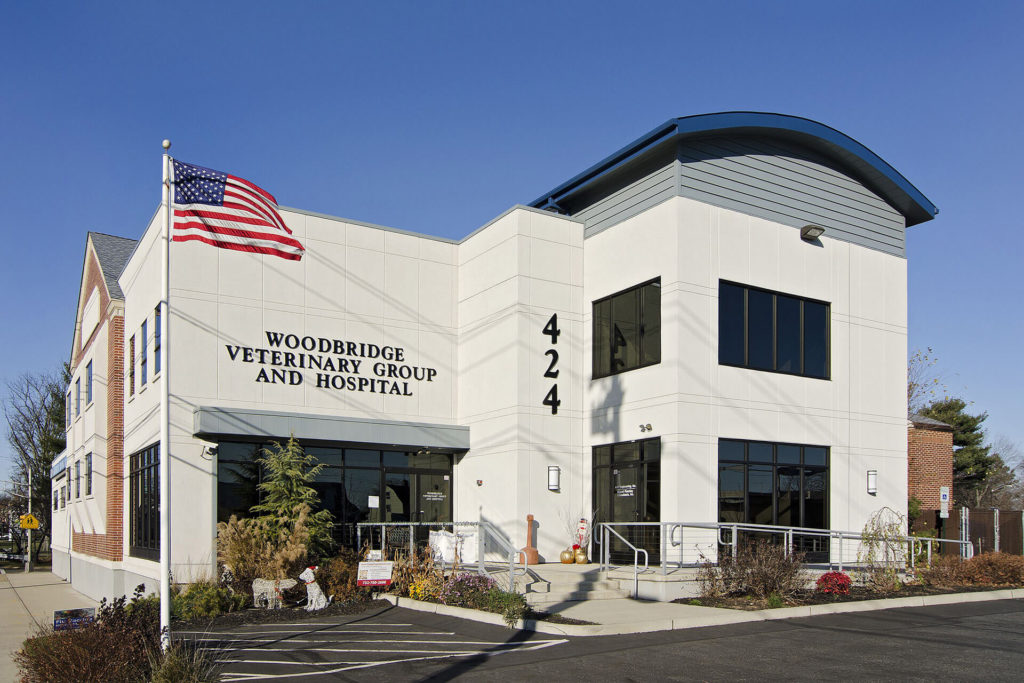 Woodbridge Veterinary Hospital
Netta Architects was selected to design the Woodbridge Veterinary Hospital in Woodbridge, NJ.
We know our pets' health and well-being are very important to their owners, so we took every possible measure to give the animals that visit the center the care they deserve. This adaptive-reuse and addition project involved the conversion and enlargement of a synagogue into a new state-of-the-art animal treatment hospital for the Woodbridge Veterinary Group. Woodbridge Veterinary Group is now a full service animal hospital – holding exam rooms, operatories, waiting areas and offices – and welcomes both emergency treatment cases as well as pet patients in need of routine medical, surgical, and dental care.